The Best Ways to Keep Your Business Secure in 2023
Nov 02, 2023
Running a business already comes with its fair share of challenges. The last thing you want or need is to fall victim to a security breach, break-in, or loss of inventory. Luckily, there are more ways than ever to keep your business secure, safe, and ready to handle any threat.
With instances of theft on the rise in Melbourne, the best way to stay protected is to remain proactive and vigilant. Remember, even a smaller-scale security system can make a major difference. As they say, it's better to be safe than sorry.
Modern security systems come with a wide range of innovative features. As we'll explore, these features have made them more user-friendly, intuitive, and effective than ever before. From access control to alarms, intercoms, and CCTV, businesses are spoilt for choice in 2023.
As leading security technicians in Melbourne, we've compiled a quick explanation of each option, including how they work and how to access them in your local area. Let's get started.
Alarms
Alarms have come a long way in recent years. With everything from smartphone connectivity to motion sensors, programmable zones, and back-to-base monitoring, you'll be surprised at just how much each system can provide for your business.

On the manufacturing and design side, competition between brands has led to a series of remarkable innovations and product features. Here, Bosch and Dahua continue to be two of the leaders.
Let's quickly explore both brands and their signature alarm products.
Bosch
Bosch's 2023 range includes three models from their signature Solution series – 2000, 3000, and 6000. The Solution 2000 is a basic yet robust system, ideal for smaller offices and stores. As the model number increases, so do the features, with Solution 6000 offering smart device connectivity, multiple programmable zones, and back-to-base monitoring. This makes the 6000 a great option for larger businesses.
Dahua
Dahua has taken a different approach with its Air Shield series. Dahua embraces both wired and wireless technologies, which offers flexibility for businesses of all sizes. Their "Invisible Connection, Tangible Protection" tagline also tells you everything you need to know. A significant advantage of Dahua Air Shield is its scalability. The system can be tailored to suit the specific needs of your business, whether it is a small startup or a large corporation.
Need alarm systems in Dandenong, Essendon or Point Cook? Contact Hypower now.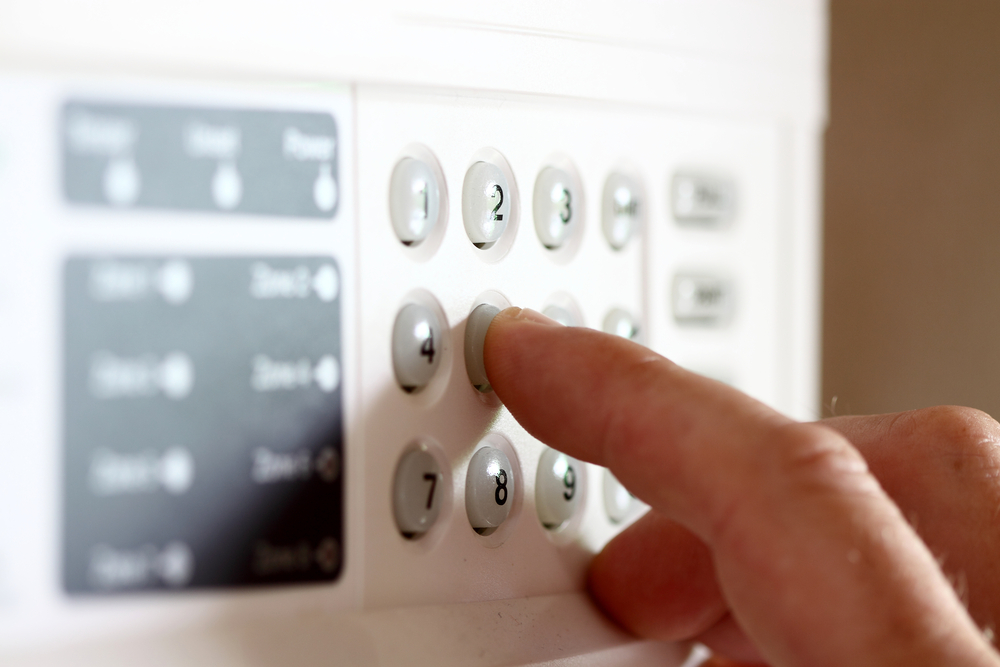 CCTV Security Cameras
Whether clear and visible or slightly more covert, CCTV security cameras are still one of the best ways to secure your business. From indoor areas to outdoor parking lots and entry points, closed-circuit cameras allow you to keep a close eye on almost any location. Advancements on the technological side have also dramatically improved the quality and functionality of newer security cameras.
Let's take a close look at one of the CCTV options available to you.
The Hikvision HiLook – HiLook cameras are known for their cost-effectiveness, user-friendliness, and suitability for locations seeking fundamental to moderate security solutions. They also allow you to connect your cameras with alarms, intercoms, and other security measures.
When selecting a CCTV system, there are a few points to consider. Firstly, the cameras must comply with NDAA requirements. The next important decision is the type of camera. Dome cameras are ideal for indoor surveillance, while bullet cameras are better suited for outdoor monitoring.
The resolution level of the camera is also crucial for clear imaging. Cameras with higher resolution provide more detailed images, but they also require more storage space. Lastly, consider the camera's field of view and ability to tilt, pan, and zoom. This will determine how much area the camera can cover.
Access Control & Intercoms
Both of these measures are nothing new, particularly to Australia's corporate landscape. However, their capacity, accuracy, affordability and level of security have increased exponentially in recent years. Whether you're running a small office, a major company, or you own a building that houses multiple businesses, access control is always a wise investment.
Today, Dahua is one of the leading industry names for access control systems. Their systems come with options for IC card, password, standalone or fingerprint activation. This gives you the freedom to set up the system to your liking, as well as choose a setup that works well for your employees.
Put simply, access control and intercom systems are an effective barrier to unauthorised visitors. In the event of an attempted break-in, in-built alarms will activate and you will be notified immediately. This allows you to respond and deal with any threats in real time rather than turn up to your business to find all your valuables gone.
If you need advice on commercial access control or intercom systems in Melbourne, turn to Hypower today.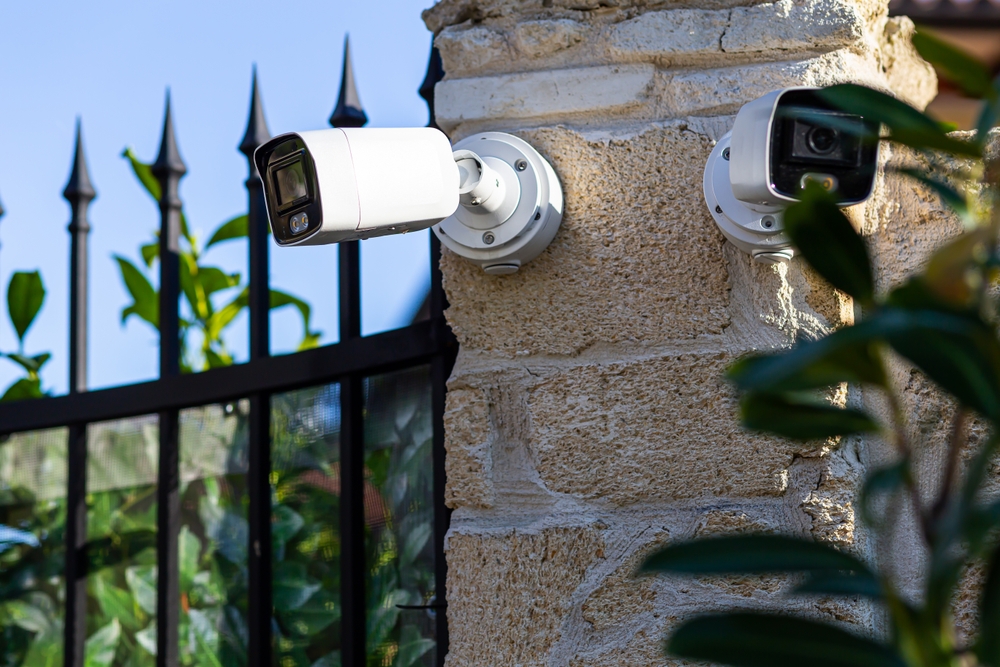 Why Security Measures Are So Important
Preventing Security Breaches
In most cases, security threats aren't going to present themselves until they actually occur. Most break-ins and breaches happen suddenly and catch business owners completely off-guard. This is the inherent nature of burglary and theft. However, one thing remains consistent. Homes and businesses without security measures are more likely to be targeted by opportunistic criminals. In fact, this has been the case for decades.
From CCTV to secure access control entry, visible security systems represent a major roadblock to thieves. The premise is quite simple. If a thief has to choose between Door A and Door B, and one has no barriers to entry, they will almost always pick the easier option.
Responding to a Security Breach
Prevention, while certainly a significant factor, is only one side of the story. Security systems also play a vital role after criminals attempt to enter or steal from your business. Whether they trigger an alarm or they're captured in high-res CCTV footage, each measure gives you the means to respond in an effective manner.
If security is a major concern, back-to-base monitoring could be a worthwhile route to take. Under this arrangement, your premises are monitored by a third party (a security firm) that will track and notify you of any suspicious activity. This is an excellent alternative for businesses that don't have in-house security staff or simply need additional reassurance that their valuables are being protected.
Other Considerations
Securing your business not only protects your assets and inventory but also your employees, clients, and customers. Failing to do so can lead to significant risks and consequences, including:
Asset Protection: A business is typically home to valuable assets, from equipment and inventory to confidential information. Securing your premises protects these assets from theft, damage, or unauthorised access.
Employee Safety: Your employees are your most valuable resource. A secure working environment not only protects them physically but also contributes to their peace of mind, job satisfaction, and overall well-being.
Customer Trust: Customers trust businesses that prioritise their safety and security. Knowing that your premises are secure can instil confidence in your clientele and keep them coming back.
Legal and Financial Ramifications: Failing to secure your business premises may lead to legal issues, insurance claims, and financial losses. Compliance with security regulations is often a legal requirement, and non-compliance will result in hefty fines.
Personnel and Training
Your employees are a critical part of your business security framework. Proper training is vital to keep them aware of security protocols and their role in maintaining a secure environment. This also goes hand-in-hand with the process of installation. During installation, it's important to ask any relevant questions about how to best use and maintain your security systems.
Just as your employees need to understand how to use the system, so does the employer. This collective knowledge base helps to streamline operations and put you in the best position to respond to any security breach.
Training also applies to cybersecurity. Make sure that your employees are aware of email and phishing scams. A simple reminder or course will ensure that staff know how to identify scams and most importantly, avoid them.

Emergency Response Planning
In the event of a security breach or natural disaster, a well-defined emergency response plan is invaluable. Hypower Security can help you establish a comprehensive plan that covers all potential scenarios and ensures the safety of your employees and assets. Effective planning can minimise downtime and financial losses during critical situations.
Get a Professional Opinion
Security systems are no different from various other services that need to be set up at your shop, office, restaurant, or work facility. While DIY options are available, only a security technician has the expertise and knowledge to fit out your business with the highest level of security possible.
An on-site inspection from a professional gives you peace of mind and puts your business in a great position to remain secure moving forward.
Protect Your Business with Hypower Security 
Need additional security at your business? Whether you run a corporate office, restaurant, retail store or industrial facility, we provide everything from brand-new alarm systems to commercial CCTV installation across Melbourne.

Speak with us now to arrange an on-site consultation!
Previous Post